Kailash Mansarovar Yatra Heli Tour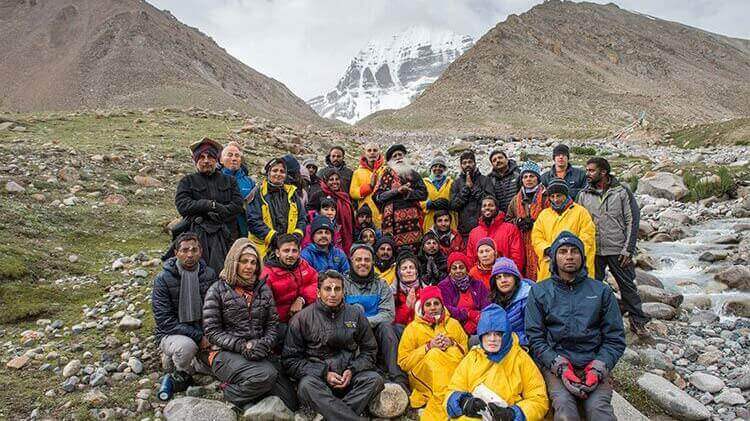 Kailash Mansarovar Yatra Heli Tour
Overview
09 Days by Helicopter; EX-Lucknow Holy place with Holy Spirit!! The Holy Mt. Kailash (6714m/22156 ft) and Mansarovar Kshetra (area) is considered as a sacred place in five religions: Buddhism, Hinduis
Itinerary
Day 01: Arrival in Nepalgunj
On your arrival at Nepalgunj, check in to the hotel and rest.
We also provide pickups from Lucknow in case needed.
Meals : Lunch & Dinner
Hotel : Sidhhartha / Vatika / Sneha
Altitute : 150m
Day 02: Fly from Nepalgunj to Simikot (2910 m)
Early morning after tea, we will drive to Nepalgunj airport to get the flight to Simikot. Simikot (2910m) is the region Headquarter of Humla, a mountain area of Nepal. It is likewise a passage to Kailash by Helicopter. You will spend whatever remains of the day for a rest and adjust; and if you will have somewhat more, you will complete a short trek around Simikot.
Meanwhile we will complete movement process in Nepal side. Night stay in Hotel.
Meals : Breakfast; Lunch & Dinner
Hotel : Potala Palace Inn
Altitude : 2910 m ,
Day 03: Simikot- Hilsa ( By Helicopter) - Taklakot
After breakfast, we will stroll to Simikot airport and take helicopter to Hilsa. It takes 20 minutes to achieve Hilsa. You will see the picturesque perspective of green slopes and snow topped mountain alongside deep river gorge of River Karnali from the helicopter. Following 30 minutes stroll from Hilsa, we will reach at the immigration office and we will get the pass to go into Tibet. Our vehicle will hold up us in the Tibet side.
About following 45 minutes drive, we will land at Taklakot/Purang (4025 m). At night remain at Hotel in Taklakot.
Meals : Breakfast; Luch & Dinner
Hotel : New Purang
Distance covered : 155 Km.
Altitude : 4025 m ,
Day 04: At Taklakot – Rest Day
Full Day – Free for acclimatization.
Meal: Breakfast, Lunch & Dinner
Hotel: New Purang
Altitude: 4025 m
Day 05: Drive from Taklakot to Lake Mansarovar (4550 m)
After breakfast, we drive to the sacred and grand lake MANSAROVAR (4550m). It is 100 km a long way from Taklakot to Mansarovar which will take 1.5 hours. RAKSHAS TAL is another Spot on your way to Mansarovar; we stop there for couple of minutes to get a stunning wonder of the lake. At that point we keep on moving to Mansarovar. When we reach at Mansarovar, we will take rest with lunch at guest house; and we will be prepared for Mansarovar kora with vehicle. It is the most auspicious day for us as we will see the first look at blessed Kailash and sacred Lake Mansarovar. We will have holy bath on the bank of Mansarovar and have delightful scenes around Mansarovar.
Remain at Guest house in Mansarovar at night.
Meals : Breakfast; Lunch & Dinner
Lake Side Guest House.
Distance covered : 110 kms,
Altitude : 4550 m
Day 06: Drive to Yama Dwara & Trek to Deruphuk (4909 m)-12 Km Trek.
After breakfast drive towards Yama Dwate through Darchen.
Yamadwar (Tarboche) which is the beginning stage of Kailash Parikrama. Tarboche is additionally notable as an external "Astha Path". It is one of the inspiring days strolling along the delightful rough cliffs; waterfalls with a few mists free blue sky influence you to feel that Great God Shiva is omnipresent blessing you tons. We see Ganesh Parwat on its side. Time to time the north face of Kailash Parbat will be visible.
Night at Guest house.
By chance you are not doing Parikrama, then you will hold up at Darchen till Group come back from Parikrma; we will organize everything for you.
Meals : Breakfast; Packed Lunch; Dinner
Mud Guest House
Distance covered: 61 kms,
Altitude: 4909 m
Day 07: Trek to Zutulphuk (4760 m) (22 km ) - passing through East face Kuber Kund pass (5,700 m)
Today is the most difficult day in our Yatra. After breakfast, we trek to East face Kuber Nuda pass (5,700 m) and after that descending step by step to Zuthulphuk (4760m). Yamasthal ought to be crossed to reach the Shiva-sthal while your steps go towards the Kuberkunda pass with climbing ropes and different types of gears. When we reach on the top we see numerous terrific sights of the east face of Mt. Kailash and the starting point of the Uma River which isn't visible from other spot. From the top, we can get the visually appealing view of Nandi Hill, Astha Path and that's just a few of what the place has to offer. Then we plunge towards Zuthulphuk passing moving rocks way. By late afternoon we will land in Zuthulphuk-the cave of Miracles, the immense austere Milerappa should have performed miracles here. Night at Guest house.
Meals : Breakfast, Packed Lunch; Dinner
Night stay: Mud Guest House.
Distance covered: 22 kms,
Altitude: 5700 m
Day 08: Zutulphuk to Hilsa or Simikot ( 8 Km Trek)
After early breakfast, we will walk 3 hours to catch our vehicle to the Nepal border. Our staff will prepare lunch in Darchen (on the way to Hilsa). After lunch we will continue drive to Nepal border. We will make immigration procedure to exit Tibet and do short walk to Hilsa in Nepal side. Dinner & Overnight at guest house in Hilsa or Simikot.
in Hilsa very normal Basic accommodation available so we will try to reach Simikot if Time and weather permit.
Meals : Breakfast; Lunch & Dinner
Hotel : Guest House in Hilsa / Potala Palace Inn in Simikot.
Hilsa Altitude: 3640 m;
Day 09: Hilsa to Simikot, fly to Nepalgunj .
If we spend night at Hilsa then we'll leave early morning for Simikot via Heli. Catch the flight to Nepalgunj. From the Nepalgunj airport drive to hotel. Have lunch and rest at the hotel. Proceed to further destinations
Meals : Breakfast & Lunch
Note: –
Passport must be valid for six month from the date of departure date from Kathmandu

.

Recommendation for Indians

:

Please Issue Air Tickets for Kathmandu; as per Name on your Voter ID.

To make your Journey more comfortable we are providing 9 Days itinerary instead of 8 days; some time due to bad weather condition helicopter or flight do not operate as per given itinerary / schedule so we are keeping one night additional in Simikot without any extra charges; which can be utilized between Nepalgunj to Taklakot while going or returning; depends upon weather condition & Situation. We recommend you to keep one more day additional while returning because sometimes due to bad weather condition you may not be able to make your flight at your

scheduled time.
BANK Details:

GST @ 5% on gross billing.

Axis Bank Ltd.

Account Name: Kailash Journeys

A/C no. 914020007811030

IFSC Code: UTIB0000296

Swift Code : AXISINBB296

Bank Address: Mayur Vihar-II ; New Delhi, India; PIN – 110091
BOOKING AMOUNT :

ICICI BANK Ltd.

Account Name: U and V Tours & Travel Services

A/C No. 022505004842

IFSC Code: ICIC0000225

Swift Code : ICICNBBCTS

Bank Address: Lajpat Nagar -II ; New Delhi, India.
Inclusion
• 1 night hotel accommodation in Nepalgunj • 1 night hotel accommodation in Simikot • Schedule flight of Nepalgunj-Simikot-Nepalgunj • Chartered helicopter from Simikot-Hilsa-Simikot • Group sharing guesthouse in Kailash part as per itinerary • Buffet Indian veg. meals (breakfast/dinner/packed lunch) during the trip • Transportation by bus/van • Kailash permit and normal visa fee • Entrance fees of Lake Manasarovar and Kailash • Enough oxygen cylinders and pillow

Exclusion
• Using extra nights in hotel/ guesthouse (except the hotels mentioned in the itinerary). • Early arrival Nepal in returning from Kailash; Tibet side stay not adjustable in Nepal side. • Rescue/ evacuation or all the extra costs incurred due to split from the main group or serious health condition • Insurance • Difference of Normal to urgent visa fee if required • Expenses of Personal nature • Any extra expenses due to flight delay/ cancel with valid reason • Any extra cost due to late permit/visa from Tibet part • Tipping to staffs; Hotel/ Guest house upgrading

Tour Cost & Hotel
| Adult (Single) | Adult (Twin) | Adult (Triple) | Child With Bed | Child Without Bed | Start Date (D/M/Y) | End Date (D/M/Y) |
| --- | --- | --- | --- | --- | --- | --- |
| NA | NA | NA | NA | NA | 06/07/2019 | 31/12/2019 |
Tour Policy & Term
GST @ 5% on gross billing

Duration: 8 Nights / 9 Days Ex: Nepalgunj
Taklakot - Simikot - Nepalgunj
---
Pay 30% to Hold and Get Best Price Guarantee
How It Works
Filling up your tiny preferences form
Get multiple free quotes from our experts
Customize & book a perfect experience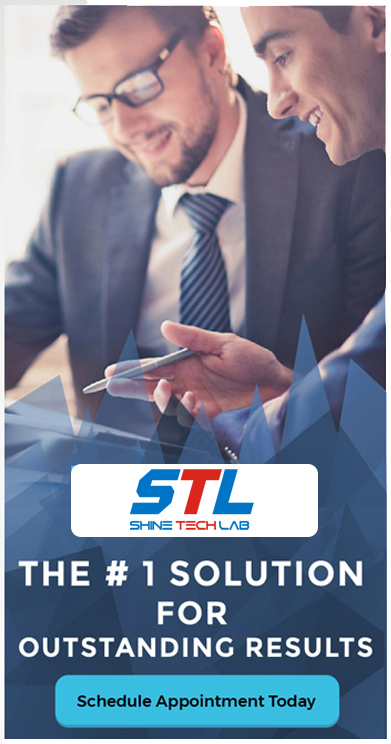 While you're here, check these out too!