Chardham Yatra From Haridwar

Chardham Yatra From Haridwar
Overview
BEST LUXURY PREMIUM PACKAGE
Itinerary
Hotels Envisaged in below program & above cost ;
Places

Luxury/Premium Hotels

Haridwar (No Stay In This Program)

Hotel Crystal Ganga or Hotel Regenta Or Hotel Parkland

Barkot (02 Nights)

Yamuna River Bank Resort Or Similar

Uttarkashi (02 Nights)

Hotel Sehaj Villa(Ac Rooms) Or Shiv Parivar Yogic Resort(Ac Rooms)

Sitapur / Guptkashi (02 Nights)

Shivalik Valley Resort Or Similar

Kedarnath Ji (Optional On Requirement )

Bikaner House Or Similar

Badrinath / Govind Ghat (02 Nights)

Narayan Palace (Badrinath) Or Hotel Badrish (Govind Ghat) Or Similar

Rudraprayag (01 Night as per requirement)

Monal Resort Or Riverside Resort, Kirtinagar or Similar
Places Covered In Above Program ( Don't Miss & Must See ):
Haridwar + Mussoorie (Kempty Fall) + Barkot + Ganganani Kund (Divine Temple of Rishi Jamdagni ) + Yamunotri Ji + Uttarkashi (Vishwanath Temple) + Harsil + Ganganani + Gangotri Ji + Rudraprayag Sangam (Confluence of Mandakini & Alaknanda) + Chamunda Devi Temple + Guptkashi + Kedarnath Ji + Joshimath + Pipalkoti + Mana (Last Village of India) + Saraswati Udgam (Origin Place) + Badrinath Ji - Also see Panch Prayag including Devprayag , Rudraprayag , Nandaprayag , Vishnu Prayag , Karnaprayag + Rishikesh.

Detailed Program:
Day 01: Haridwar - Barkot (210kms/7-8hr) HT : 1352 MTS. Via Mussoorie. O/N stay in Barkot.-
Today morning after breakfast, drive to Barkot. On the way to Barkot visit Mussoorie & Lakhamandal.
After visiting this mesmerizing sight, drive further to Barkot. Upon arrival in Barkot, check in at the hotel.
Overnight is at the hotel in Barkot.
Mussoorie the queen of hills, it has a summoning snow ranges towards the north-east, and sparkling sights of the Doon Valley and Shiwalik ranges in the south. The town was once said to show a 'fairyland' air to visitors. It is situated at 90 km from Haridwar which would take around two and half hour to reach.
After a brief visit of Mussoorie drive further to Lakhamandan which is en route to Barkot, situated at 5 kms off road.
Lakhamandal is a place which is exceptionally popular for its Mahabharat Era's connection. As by legends Pandav used to live here in the time of Agyatwaas.The most spoke about Lakshagriha (Wax house) remains are here. Here is an ancient Hindu temple (committed to Lord Shiva) which is extremely prevalent among Shakti cult. The temple is enveloped by lovely mountains and Yamuna River. Lakhamandal is a blend of two words, lakha signifying "Lakhs" and mandal signifying "lingam". This landmark has been announced to be of national significance under the Ancient Monuments and Archaeological sites and Remains Act, 1958 (24 of 1958).
Barkot is a residential area, at a height of 1,280 m on Mussoorie– Yamunotri street. It is situated at a distance of 128 km from Dehradun and only 49 km on the way to Yamunotri. This place gives sight of some brilliant mountain ranges. The hypnotizing perspective of the peaks of Bandar Poonch which remains snow-topped during the time is certain to stay pictured in your memory till infinity. Best of all, it has wonderful atmosphere round the year and is very much associated from every single major district through road.
Day 02: Barkot – Yamunotri- Barkot (42 Kms & 5 Kms Trek) Each side:-O/N stay in Barkot –
Early Morning leave for Janki Chatti via Hanuman Chatti & Fool Chatti.
On arrival Janki Chatti start Trek of 06 kms for Yamunotri, On Arrive Yamunotri Holi Dip in Garam Kund, than Pooja and Darshan of Shree Yamunotri Ji, after Darshan and Pooja, afternoon start trek back to Janki Chatti on arrival Janki Chatti meet with driver and drive back to Barkot. Overnight stay at Hotel.
Hanuman Chatti: The confluence of Hanuman Ganga & Yamuna River.
Yamunotri Temple: Maharani Gularia of Jaipur built the temple in the 19th Century. It was destroyed twice in the present century and rebuilt again.
Surya Kund: There are several hot water springs in the vicinity of the temple, which flows into numerous pools. The most important of these is Surya Kund.
Divya Shila: A rock pillar, worshipped before entering the Yamunotri Temple
Day 03: Barkot - Uttarkashi (100kms/4hr) HT :1158 MTS. O/N Stay in Uttarakashi.
Today morning after breakfast, drive to Uttarkashi. En-route visits the Shiv Gufa at Mahargaon.
Shiv Gufa is a natural cave at Mehargaon on the Yamunotri – Uttarkashi Road. In the cave, one can see a normally formed Shivling – water normally falls over it continuously. The Guha likewise has naturally formed ice stone carvers of Shiva, Ganesha, Trishul, Lotus and Om. The Cave has knee deep water. Just four individuals can remain at once in the cave. You can hear the sounds of water falling in the cave.
After visiting the cave continue your drive to Uttarkashi. Upon arrival, check in at hotel. Overnight is at the hotel in Uttarkashi. In the evening visit Vishwanath Temple at Uttarkashi town.
The Viswanath Temple is the most significant and old shrine in this area. Of the numerous temples in Uttarkashi, the temple of Lord Vishwanath is unrivaled in significance.
Shiva, the presiding God of this temple, is worshipped throughout the day here. Each evening, guests are welcomed by the sound of bells, and the droning of mantras by pandits at the puja. Within the patio of the Vishwanath temple, and to its front, is the Shakti Temple, devoted to the goddess of strength. The huge brass trident jutting from this temple bears an engraving depicting how the Vishwanath Temple was built. As indicated by it, the temple was worked by King Ganeshwar, whose child Guh, an incredible warrior, built the trident. 26 feet high, this trident's base measures 8 feet 9 inches, and its top, 18'/2 inches in perimeter.
Day 04: Uttarkashi – Ganganani- Gangotri – Harsil – Uttarkashi (120Kms / 05 hrs) round trip. O/N Stay in Uttarakashi. -
With packed breakfast & post Tea/ Coffee leave for Gangotri early in the morning. Offering prayers & pooja darshan, later drive back to Uttarkashi , en route visit Gangnani.
Overnight stay at Uttarkashi.
GANGOTRI TEMPLE: It is the most astounding and the most significant temple of Goddess Ganga. Gangotri is a small town centered on the Gangotri Temple of Goddess Ganga. The present temple of Gangotri was worked by Amar Singh Thapa, Gorkha General and dates back to mid 18th century. The origin of Bhagirathi River, Gaumukh glacier is 18 kms from Gangotri and one has to walk along to reach the point. Gangotri offers grand vistas of tough terrains, spouting water of Bhagirathi River and snow clad peaks. The temple is an exquisite 20 ft. high structure made of white granite.The place holds awesome significance among Hindus.
GANGNANI is a residential area located 46 kms from Uttarkashi on the course to Gangotri. Famous for its hot water springs, Gangnani is an ideal place for revival. The hot water spring at Gangnani is called Rishikund. The devotees take holy dip in this natural water spring before heading towards Gangotri. A temple devoted to sage Parasara, father of Veda Vyas lies in Gangnani.
HARSIL is an untainted and hidden gem of Uttarakhand state. Situated in a beautiful valley occupied by the Bhotia Tribes at a height of around 2620 meters. It is situated at a distance of 75 km from Uttarkashi and 25 Km from Gangotri on Uttarkashi – Gangotri route. The Temperature of Harsil stays wonderful amid summers and reaches freezing point amid winters. The Bhagirathi River fills in as a perfect companion for this calm town.
Ritual and Activities: Perform Snan at Gangotri Ghat (VIP Ghat), Ganga Pujan & Aarti at Gangotri Ghat , Darshan of Bhagirath Shila ,Darshan of Gauri Ganesha Temple, Finally Gangotri Temple Darshan after that you must have Darshan of Surya Kund. While returning Darshan of Gupteshwar Mahadev temple in Dharali , Interact with Tibetan Culture and people in Harsil.
Day 05: Uttarkashi – Guptkashi-Sitapur (290 Kms/ 8-9 hrs). O/N Stay in Sitapur:-
Leave early in the morning with packed breakfast for almost day long drive to Sitapur via Guptkashi.
On your drive you would pass through Ganga giving way to Tehri Dam (The Hydro Electric Project).
Overnight stay in the hotel at Sitapur/Guptkashi.
This stretch is the longest road travel in between the places of entire Chardham Yatra destinations. Sometimes it takes more than 10hrs if some traffic congestion is there. Upon reach Sitapur/Rampur/Guptkashi we will take rest . Night stay in Hotel.
DHARI DEVI TEMPLE is a Hindu temple dedicated to Devi Kali Mata. The temple is dedicated to guardian Goddess of Uttarakhand "Dhari Devi". The temple stands on the banks of river Alaknanda, in Kalyasaur along Srinagar(Garhwal)-Badrinath Highway.
GUPTKASHI: Guptkashi is another important religious place. It also holds noteworthy mentions in the Mahabharata. It is trusted that after war of Kurukshetra, the Pandavas needed to meet Lord Shiva to apologize and look for his blessings. Lord Shiva eluded from here to Kedarnath as he didn't wish to pardon the Pandavas, since they destroyed their own dynasty. The old Vishwanath temple, Ardhnarishwar temple and Manikarnika Kund, where the two streams Ganga and Yamuna are believed to meet, are the spots of fascination in Guptkashi.
Day 06: Sitapur –Phata/Sirsi – Kedarnath –Phata-Sitapur -O/N Stay in Sitapur.
Here is the day when you are preparing for the Chardham Yatra most wanted and toughest part "The Darshan Of Shree Kedarnath Ji" .
Here many pilgrims have their own choices and preferences as per their physical ability and comfort.
We have designed the program for both of the pilgrims whoever proffered to trek or complete the journey by helicopter.
In case when pilgrims are flying/opting helicopter services to Shri Kedarnath Ji: Pilgrims those are confined to fly and made their reservation in advance for helicopter tickets for Shri Kedarnath Ji can return same day back to Sitapur or Phata base after having darshan. It depends on their helicopter services conditions and last moment availability according to operational capacity or restrains. Or You can prefer to stay in Kedarnath Ji in Govt provided camps or huts or private accommodation available there. We can arrange stay in our recommended guest houses which is comfortable and near to temple. If in last moment any delays due to weather or any technical reason, we can stay in Kedarnath Ji in Govt. provided tents / camps or available guest houses in Kedarnath Ji. The provided accommodation is good and managed with hot water facilities for devotees. The stay in Kedarnath Ji is really amazing and wonderful for devotees in evening when they get chance to see evening Aarti and Rudra Abhishekam of Lord Shiva. Its really life's one of the most memorable moment when you forget your material Karmas and the moment you live the blessing of Lord Shiva.
In case when pilgrims are trekking/opting Pony or Palaki to Shri Kedarnath Ji – This will be Life's Most Important Walk where you will be you and Selfless before The Almighty :- Morning drive to Sonprayag -Gaurikund (07 kms drive-one way). The travellers those are confined to trek mostly use to stay in Kedarnath Ji this day. The trek is 19 KM long from Sonprayag and someone tiring for those who are not well acquaintances of mountain treks or regular walking. Rest slow, calm and breathful walking strategies are always helpful in completing this kind of trek. On arrival Kedarnath freshening up, perform Pooja and also Darshan at Shri Kedarnathji. Maximum and generally all trekkers to Shri Kedarnath Ji use to stay here. You can prefer to stay in Kedarnath Ji in Govt provided camps or huts or private accommodation available there. We can arrange stay in our recommended guest houses which is comfortable and near to temple. The stay in Kedarnath Ji is really amazing and wonderful for devotees in evening when they get chance to see evening Aarti and Rudra Abhishekam of Lord Shiva. Its really life's one of the most memorable moment when you forget your material Karmas and the moment you live the blessing of Lord Shiva. The travellers those are confined to trek mostly use to stay in Kedarnath Ji this day.
Note: The road from Rudraprayag to Guptkashi / Phata is good for small / light vehicles but onward road to Gaurikund is in bad condition , the 14 km old trek route along the river Mandakini from Gaurikund to Rambara and then to Sri Kedarnath is washed away at many places and the new trek is approx.19 km long climbing up to 13000 ft. and then coming down to Sri Kedarnath at 11760 ft. It is not possible to travel this distance in one day so one night stop will be required.
Now a days Govt. facilitates with many basic arrangements like Wifi and other health camps to serve in better way and also allow the pilgrims to have a night stay at Sri Kedarnath. It has seen in recent years many trekkers have made their return same day from Gaurikund-Kedarnath-Gaurikund but they were physically fit and strong enough to cover this distance in same day by trek.
Now pilgrims are getting new opportunity to see BHIM SHILA a new mythological attraction. The giant stone protected Kedarnath Ji Temple during disaster time.
Note: Now the trekking to Kedarnath Ji has been increased by 05 Km and visitors will be recommended to make night stay in case of trekking. We would advise those are not physically strong to cover this trek on feet , they should hire some assistance like Pony or Pithus to complete the Yatra without any hassle or complication.
KEDARNATH: One of the most significant of the 12 jyotirlingas of Lord Shiva,the shrine is situated at an elevation of 3583 mt. With the Kedar range in the backdrop the shrine leaves you awestruck. Kedar is one of the names of the protector and the destroyer, Lord Shiva.
As Lord Shiva escaped from Guptkashi to Kedar, he sought refuge in form of a bull. When the Pandavas spotted him, he dived into the ground leaving his hump on the surface. The other portions of the Lord appeared at four other places and are worshipped as his manifestations. Arms appeared at Tungnath, Face at Rudranath, Belly at Madmaheshwar and Hair Locks with head at Kalpeshwar.
The Kedarnath shrine and the above mentioned four shrines are Panch Kedar.
Rituals & Activities: Visit Gauri Kund , Darshan of Kedarnath Ji Temple , Bhim Shila and Chance to meet Gurus and Sadhus meditating for long time in Kedarnath.

Day 07: Return back to Sitapur after trek of 06 hrs - O/N stay in Sitapur :-.
On this day we will stay in Sitapur to keep a buffer time in hand to handle any last moment delay because of bad weather or any technical or medical reason. This is best way to arrange an itinerary or program for both trekkers and flyers to Shri Kedarnath Ji. In lack of geographical knowledge and climate conditions of this divine land some passengers or some travel agents or tour operators use to keep neck to neck to program for 02 nights in Kedarnath Ji region this always create problem and they themselves use to disturb their further program. You should cover the sight-sing or Darshan of Shri Triyugi Narayan Temple (Optional and Chargeable Extra) for maximum use of this day if we stay in Sitapur.
Highly important to note & understand:
We need to understand that Kedarnath Ji Yatra in Chardham sector is most important for pilgrims those are visiting anytime during summer or winters. Parallel the Kedarnath region is unpredictable in terms of weather turbulence in trek or flying or even technical snag or operation restrains in flying also becomes sometimes major reason for delay in completing Journey of Kedarnath Ji. There are also unforeseen reasons and further it can disturb your schedule If you are fix with your further pre- reserved program. So we should always choose or opt a buffer day in hand to stay in this region (03 Nights in Sitapur / Rampur / Phata/ Guptkashi Including a night in Kedarnath ji in case or optional). Please don't prefer any hectic program or itinerary suggested by any agent which is recommending only 02 nights in Sitapur or Kedarnath Ji Sector. Being an experienced one in Chardham Yatra service provider we can recommend you these important options to choose with your program and accordingly you can convince your co-passengers or associates.

Day 08: Sitapur / Chopta - Badrinath (220 kms / 07-08 hrs). O/N Stay in Badrinath :-
CHOPTA is a beautiful village which is as yet not much explored by travellers. It gives astounding view of mountain ranges including Trishul, Nanda Devi, and Chaukhamba. It is situated at a height of 2680 M, in the midst of thick forests of Pine, Deodar and Rhododendron. It is easily driveable and is the beginning stage to Tungnath and Chandrashila.
On the way have en-route view of amazing Chopta & Himalayan Ranges.
En-route we will have view of 03 major Prayags (Confluence of Holy rivers) by visiting Vishnuprayag, Karnprayag, Nandprayag where as Vishnuprayag (where two river confluences Dhauli Ganga & Alaknanda), Karnprayag (confluence of river Pindari and river Alaknanda), Nandprayag (confluence of river Nandakini and Alaknanda River).
The road from Guptkashi to Chopta and then to Pipalkoti is good for small vehicles, the road from Pipalkoti and then to Joshimath is better. We will reach Badrinath in evening and night stay in Shree Badrinath. If we reach on time then we can make short visit to temple to participate in evening Aarti. Normally you canot hold your mind or resist of visiting temple or Darshanam of shree Badrinath Ji (Moksha Dham) upon reach there. Overnight stay flowed by dinner.
Day 09: Badrinath – Joshimath – Rudraprayag - (160 kms/05-06hr). O/N Stay in Rudraprayag :- This is day of completions of your all pending rituals and
Later, drive to Badrinath. Arrive at hotel and check in.
BADRINATH: One of the most vital place of journey in India also,One of the 'Four Dhams' is arranged 3,133 meters over the ocean levels. With Nar and Narayan mountain extends on either side and the transcending Neelkanth Peak the fantastic background makes the place more amazing. The loved spot was once overspread with wild berries, and got the name "Badri van", signifying "woodland of berries.
In evening continue to visit Mana Village which is the last town at Indo – China border. Also visit Bhimpul, Saraswati waterway, Vyas gufa, Ganesh Gufa and other imperative destinations.
At night return to hotel at Badrinath.
Narad Kund: A recess in the river, near Tapt Kund, forming a pool from where the Badrinath idol was recovered.
Brahama Kapal: It is a flat platform a few yards north of the temple and on the bank of river Alaknanda. It is an important place for shhradh ceremony or offering of pinds to ensure a heavenly place for dead ancestors or manes. It is said that offering pind here, the manes are permanently enshrined in heaven and no more pinds are to be done elsewhere ever afterwards. Legends have it that when Shiva chopped of the fifth head of Brahma, it got stuck to his trident. Lastly with the blessing of Lord Vishnu at Badrivan, the head of Brahma fell down from the trident at this place & hence the name Brahma-Kapal (head).
Sheshnetra: It is a large block of stone between tow small seasonal lakes carrying an eye of "Sheshnag" The eye formation is quite natural, 1.5kms. away is a boulder having an impression of the legendary serpent, better known as the Sheshnag's eye, it is believed that the seshnag waits at this place patiently to accompany the lord on his reincarnation.
This is day of completions of your all pending rituals and karmas. At this Moksha Dham your quest of salvation will be completed. So this is how this program is designed to give you maximum time on this land. As next day we are staying in Rudraprayag which is only 05 hrs drive from Badrinath. So will have half day almost to complete our rituals and Darshan. Late morning by maximum 12:00 Noon proceed to Rudraprayag.
Rituals & Activities on this day in Shri Badrinath () :
Early Morning take a holy dip in Tapt Kund , Have again Darshan of Badri Vishal if time allows otherwise Important visit to Nag Nagin Pith (One of the important place in India for Sarp kal Dosh Nivaran),Short Visit to Mana Village (Vyas Cave , Ganesha Cave , Keshav Prayag , Darshan of Sarasawati Udgam (origin) ), Charan Paduka Darshan , Short visit of Ekadasi Gufa & hanuman Gufa. View of Vishnu Prayag ,Nandprayag , Karnprayag while returning back to Rudraprayag.
MANA VILLAGE is the last town at the Indo-China border. At 03 km drivable distance from Badrinath is the town assigned as "Tourism Village" by the Uttarakhand Government. The residents here are Indo-Mongolian tribes called Bhotias. This is one of the must visit places near Badrinath.
BHIM PUL is a captivating and adventurous place going back to the seasons of Mahabharata. It is told that at this place Bheem tossed a massive rock to make a way joining two mountains so that Draupadi could easily walk on it. Saraswati River is originating from between the mountain with tremendous power to meet with the water of Alaknanda River, and the confluence is called "Keshav Prayag"
VYAS CAVE is believed to date back to the era of Mahabharata. It is believed that it is the place from where sage Vyas directed the Mahabharata to Lord Ganesha.
GANESH CAVE is a naturally formed cave in the Mana Village. According to Hindu convictions, it is said that Ganesha penned Mahabharata from here as dictated by Rishi Vyas from the Vyas Cave that is a few steps ahead.
Day 10: Rudraprayag- Devprayag –Rishikesh-Haridwar –(140 kms/05hr) .S/S Rishikesh. Drop to Railway station or to your hotel/stay arrangements.
Early morning after breakfast, we will make a short visit of MahaRudra Temple at Sangam confluence of Alaknanda & Mandakini. Here we can have Darshan of Maa Chamunda Devi Shakti Peeth.
Devprayag presents a delightful mix of conventions, legends and spirituality. This is where the Holy Bhagirathi and Alaknanda converge into one and take the name 'Ganga'.Thus making it a pilgrimage.
Inclusion
•Neat, clean, hygienic accommodation on Twin or Double / Triple Sharing as per your preferences. •Inclusive of transport services for 09 Nights & 10 Days. (Ex Haridwar).•All Buffet Vegetarian Breakfast & Dinner. •All point to point sight-seeing as per given program possible in time frame. •Transportation from Haridwar or Delhi as per program (for the designated meeting point). •All toll, tax, parking and driver allowances are included.

Exclusion
5.0% Govt. Service Tax (GST), Helicopter Tickets to Kedarnath Ji, Accommodation and meals in Kedarnath Ji will be on direct payment, Any International or Domestic Air or Rail Tickets, Rest All Meals, Table drinks, laundry, porter, pony / Palaki, tips, camera fee, ropeway charges, entrance charges, travel / personal life, accident or health insurance, personal expenses of the clients or any other expenses incurred due to bad weather, road closure, landslides etc. and anything not specified in cost included. Note : Above given rates for helicopter tickets fare for Kedarnath Ji is not the final rates as this is under decision to be taken by UCADA and other relevant authorities. As of now we are just publishing this rate on basis of previous rates set by Uttarakhand Government and UCADA. We are waiting for the right and final decision on same and will update the charges as per actual decided by government. In the mean while we are just taking bookings and advances subject to realization of last moment changes. Final amount will be charged or refunded proportional to the increases and decreases of above mentioned charges.

Tour Cost & Hotel
| Adult (Single) | Adult (Twin) | Adult (Triple) | Child With Bed | Child Without Bed | Start Date (D/M/Y) | End Date (D/M/Y) |
| --- | --- | --- | --- | --- | --- | --- |
| NA | NA | NA | NA | NA | 06/07/2019 | 31/12/2019 |
Tour Policy & Term
: This is the day when we drop you in Haridwar for final departure as per this program. You need to tell us prior in advance about your train or flight schedule so that we can drop to the departure point well in advance. Passengers those have booked their departures by train or flight early morning or afternoon this Day 10 as per schedule, need not stay in Rudraprayag. They can straight way come from Badrinath to Haridwar. In this case we need to depart from Badrinath early in the morning as soon as possible. It is advised to pilgrims or passengers not to rush in their return booking to their final home destination. Atleast one should keep 01 day buffer time in hand to enjoy the finishing of this Yatra. The end is the beauty of this Yatra. So it is requested to discuss properly in advance with your travel agent while planning Chardham Yatra in 10 Days. You can also ask us to book your stay in Haridwar on Day 10 on very nominal cost.

Duration: 9 Nights / 10 Days Ex: Haridwar
Sitapur - Haridwar - Guptkashi
---
Pay 30% to Hold and Get Best Price Guarantee
How It Works
Filling up your tiny preferences form
Get multiple free quotes from our experts
Customize & book a perfect experience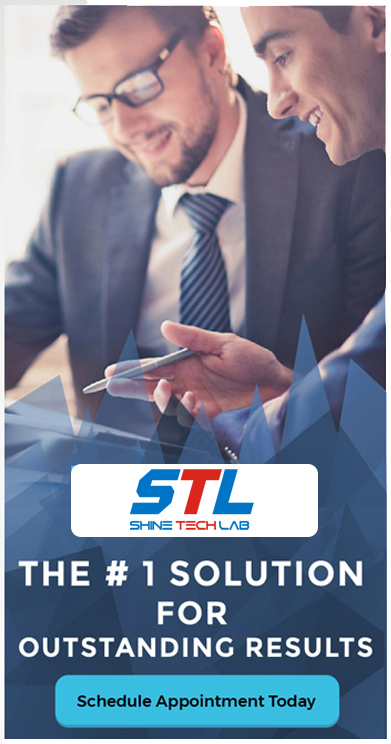 While you're here, check these out too!