Heritage Tour Of Rajasthan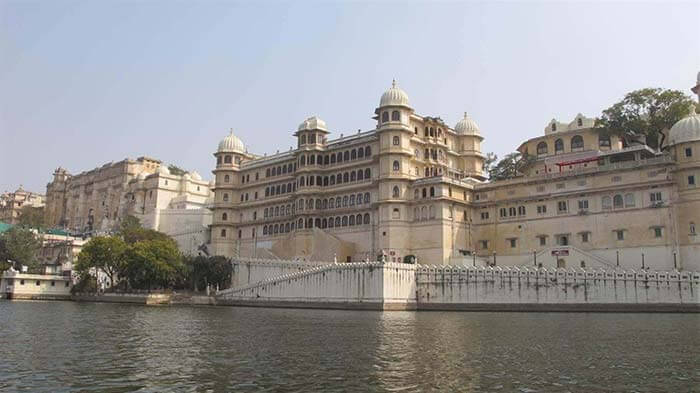 Heritage Tour Of Rajasthan
Overview
Feel the royal luxury while staying in Palaces 17 Days – 16 Nights Delhi – Bundi – Bijaipur – Devigarh –Narlai – Rohetgarh – Jaisalmer – Bikaner – Samode – Agra – Delhi
Itinerary
Day 1 :- Delhi, India
Arrive Delhi
Ahead arrival next to Delhi international airport, you'll be greeted with our tour delegates. They'll take you to hotel. Check in at the hotel.
Your tour documents will be given to you and a briefing of the tour program will be given. After confortable check in at the hotel, enjoy your time in fun activities. Relax in the hotel and enjoy Indian weather.
DELHI - The National Capital of India is one of the most historical cities in the world. In AD 1639, the Mughal emperor Shah Jahan built a walled city named Shahjahanabad which served as the capital of the Mughal Empire from 1649 till 1857. Shahjahanabad is known as Old Delhi.
Later the British architect Sir Edwin Lutyens built a new city during the 1920s called New Delhi or Lutyens Delhi.
Overnight at Delhi (No meal included)
Day 2 :- Bundi, India
Delhi – Kota (By Shatabdi Train at 1330/1940 hours)
After breakfast, relax in the hotel. Evening head to Delhi railway station to take the train to Kota.
Kota -An astonishing proximity of superb medieval age and present day industrialization. Previously known as Kotah, arranged on the banks of Chambal River. The town of Kota was at one time the piece of the Rajput kingdom of Bundi. It turned into a different regal state in the seventeenth century. Aside from the few landmarks that mirror the evolution of the town, Kota is additionally known for its royal residences and gardens.
Drive ahead to Bundi after a short visit at Kota.
Overnight at Bundi Hotel (Breakfast)
Day 3 :- Bijaipur, India
Bundi – Kota – Bijaipur (210 kms. drive)
Breakfast in the hotel
Sightseeing –
Bundi Sightseeing
Visit to the Bundi, a heavenly town once managed by the Hada Chauhans. The royal residences and forts have a fairy tale quality about them. Here we will visit to Diwan-e-aam, Hathia Pol, and Naubat Khana. The works of art of Bundi School are well known for their celebrations, animals and birds scenes depicted perfectly. Later continue to Bijaipur.
Bijaipur Sightseeing
Check in to the Castle Bijaipur; sixteenth century Bijaipur Castle allures tourists with its location appropriately alongside a wildlife sanctuary where panthers and wild hog, blue bulls and spotted deer meander aimlessly. Worked by Rao Shakti Singh, the younger sibling of Maharana Pratap Singh in the sixteenth century, once a royal residence is being kept running as a Heritage Hotel by the Bijaipur royal family now. The Castle Bijaipur provides fantastic hotel facility with an alternative of jeep safari in the close-by towns and chance to appreciate the conventional Mewar Hospitality.
Overnight at Castle Bijaipur (Breakfast)
Day 4 :- Devigarh, India
Bijaipur – Devigarh via Chittaurgarh (175 kms drive)
Registration from the inn and drive to Devigarh. On the way visit to the Chittorgarh.
Chittorgarh Sightseeing
Chittorgarh-A previous capital of the Sisodia Dynasty of Mewar. The city of Chittaurgarh is situated on the banks of stream Gambhiri and Berach. Chittorgarh is home to the Chittorgarh Fort, the biggest fort in India. The post of Chittor was under attack thrice and each time they battled courageously.
After going by Chittorgarh Fort; continue for Devigarh; an astonishing heritage hotel housed in an eighteenth century royal residence in the town of Delwara. It was the royal residence of the leaders of Delwara realm, from the mod of the eighteenth century until the mid-twentieth century.
Overnight at Devigarh hotel (Breakfast)
Day 5 :- Devigarh, India
Devigarh – Excursion to Udaipur City (40 kms. / One way)
Breakfast in the hotel.
Proceed for a full day excursion to Udaipur city.
UDAIPUR – The "City of Lakes" is a standout amongst the most wonderful and romantic cities in India. The city was established by Maharaja Udai Singh in 1559 on the shore of Lake Pichola. Fable Castles and gardens, temples and narrow paths make a photo perfect air. Udaipur is a traditionally a planned city initially having eleven gates to enter, now just five remains.
Udaipur Sightseeing
After a leisurely breakfast, we will leave for a guided tour of the city visiting City Palace; a beautiful white structure building is the largest palace complex of Rajasthan state. The Palace is surrounded by crenellated walls towering over the lake. Later we will visit Saheliyon ki Bari, the Garden of Maids bordering the embankment of the Fateh Sagar Lake. Next we will visit to the Jagdish Temple, dedicated to Lords Vishnu the temple was built by Maharaja Jagat Singh I in 1651 AD.
In the evening, enjoy the relaxing boat ride on Lake Pichhola, the beautiful lake amidst the hills, palaces, temples, bathing ghats, and embankments has two island palaces Jag Niwas and Jag Mandir.
Optional Activities –
Ø Sound & Light show at City Palace
Ø Shopping – Paintings, Handloom and Jewellery
Ø Other attractions – Jag Mandir, Bhartiya Lok Kala Mandal, Bagore ki Haveli, Pratap Memorial, Sajjan Garh, Shilpgram, Eklingji Temple, Nagla, Haldihghati, Nathdwara, Jaisamand
Overnight at Devigarh hotel (Breakfast)
Day 6 :- Kumbhalgarh, India
Devigarh – Narlai via Kumbhalgarh and Ranakpur (125 kms drive)
Breakfast in the hotel.
Ranakpur Sightseeing
After Check out from the accommodation drive to Ranakpur to visit the acclaimed Jain Temples – Dedicated to Tirthankara Adinatha.
Close-by legend has it that Dharma Shah, a local Jain business owner, started construction of the temple in the fifteenth century following a divine vision. The temple honors Adinath, the primitive Tirthankar and founder of the Jain religion. The town of Ranakpur and the temple are named after the ruler, Rana Kumbha who contributed in the development of the Temple.
Kumbhalgarh Sightseeing
Following visit to the Kumbhalgarh Fort - A World Heritage Site subsided into Hill Forts of Rajasthan. Worked amid the fifteenth century by Rana Kumbha and extended through the nineteenth century, Kumbhalgarh is likewise the root of Maharana Pratap, the colossal ruler and warrior of Mewar. Occupied until the late nineteenth century, the fort is open to individuals as a rule and is fantastically lit for couple of minutes each evening.
Subsequent to going to Kumbhalgarh Fort, proceed with further to Narlai and check in at the beautiful legacy lodging , Rawla Narlai. Rest of the day free at unwinding to welcome the motel inn and its condition.
Overnight at Nawla Narlai hotel (Breakfast)
Day 7 :- Narlai, India
Narlai – Rohetgarh (195 kms drive)
Breakfast in the hotel. Relax in the hotel and enjoy its surroundings.
Narlai Sightseeing
Rawla Narlai -seventeenth century Boutique Hotel has been precisely renovated in traditional style with a modern vibe.
Hidden away in a little, sleepy town, in the core of the Aravalli Hills, at the foot of an immense, granite rock, surrounded by forested hills and rough outcrops, the region is reminiscent of a Rajasthan that few see today and is in the most excellent parts of the state.
Rawla Narlai is an awestriking seventeenth century property which was at one time a most loved hunting stays of the Jodhpur Regal Family.
After check out, head to Rohetgarh, yet another delightful heritage. Check in and rest of the day free at recreation.
In evening, appreciate a jeep ride to the neighborhood town.Overnight at Rohetgarh hotel (Breakfast)
Day 8 :- Rohetgarh, India
Rohet Garh – Trip to Jodhpur (70 Kms. /one way)
Breakfast in the lodging.
Leave for a trip to JODHPUR – The home of Rathores, Rao Jodha established Jodhpur in 1459 AD. The city is located at the foot of a hillock protected by the eight entryways looking in different ways.
Jodhpur Sightseeing
Continue for a guided visit to Jodhpur city going by the taking off 125 mt above the fields The Mehrangarh Fort.
The fort has four gateways drawing closer by a winding street. Inside the for there are couple of wonderful castle named Moti Mahal, Phool Mahal, Sheesh Mahal, Sileh Mahal and Daulat Khana.
Later we will visit to Jaswant Thada; an imperial cenotaph in white marble worked in 1899 AD in the memory of Maharaja Jaswant Singh II.
Optional Activities –
Ø Excursion to Osian Village to witness the local villagers' daily lifestyle by Jeep Safari
Ø Shipping – Handicrafts, White metal Curios, Silverware, Quilts, Tie & Dye fabrics, Leather goods, Paintings
Ø Other attractions – Umaid Bhawan Palace, Girdikot & Sardar Market, Government Museum, Balsamand Lake
Evening, return back to Rohetgarh and relax in the hotel.
Rohet Garh – Excursion to Jodhpur (70 Kms. / one way)
Rohet Garh Sightseeing
Rohet Garh – Our ancestral home since 1622 AD. Bestowed upon the first amongst our kin Thakur Dalpat Singh I for his exemplary courage and bravery in numerous military campaigns under the banner of the Rathores, Rohet became one of the most important Jagirs (fiefdoms) of the state of Marwar.
Generations of noblemen have graced and cherished this home that over time has come to be revered. It has been a silent witness to the progress of our family for four centuries. It has stood by us steadfast through the highs and the lows; it has protected us and given us shelter. Above all it has given us our identity. In January 1990 we opened its gates to receive the discerning traveler. To share with him our heritage, and give him a glimpse of our land with its brilliant colours, where culture and tradition are deep-rooted and vibrant & its people – so deeply civilized! Today Rohet Garh is a leading Heritage Hotel, where the experience goes far beyond the high walls of the Garh (Fort).
Overnight at Rohet Garh (Breakfast)
Day 9 :- Jaisalmer, India
Rohet Garh – Jaisalmer (290 kms drive)
Drive to Jaisalmer.Freshen up and rest.
Day 10 :- Jaisalmer, India
Jaisalmer Sightseeing –
After breakfast , continue for a guided visit in Jaisalmer going to The Fort, that houses the whole township inside it. The Golden toned fort is a sentinel to the somber desertscape from its 80 meter high roost on the hill. With the Fort, there are some lovely Havelis, Jain Temples, and five interconnected royal residences.
Later we will visit Patwon-ki Haveli, the most detailed and glorious of all the Jaisalmer Havelis. After the visit invest some energy at Manak Chowk and Havelis, a shopaholic's destination to get some souvenirs.
In Evening, we will leave for an outing to Sand Dunes to appreciate the delightful nightfall and camel ride in the Thar Desert.
Optional Activities –
Ø Folk Dance & Dinner at Sand Dunes
Ø Shopping – Hand-woven Blankets, Traditional Rugs, Rajasthani Shawls, Silver Jewellery, Embroidered articles
Ø Other attractions – Gadisar Lake, Tazia Tower, Salim Singh ki Haveli, Jain Temples, Nathmalji ki Haveli
Day 11 :- Bikaner, India
Jaisalmer – Bikaner (330 kms drive)
Check-out from the hotel and drive to Bikaner. Upon arrival, check-in to the hotel.
BIKANER – Famous for the best riding camels on the planet, Bikaner was set up in 1488 AD by Rathore ruler Rao Bikaji – child of Rao Jodhaji the founder of Jodhpur. Situated in the north of the desert state, Bikaner is surrounded by sand dunes. The old city of Bikaner remains on a slightly raised ground circled by an embossed wall with five doors to enter. The key location of Bikaner on the old Caravan routes of West and Central Asia made it the prime trade location in by-gone years.
Bikaner Sightseeing
Continue for a guided visit going to Junagarh Fort, built by Raja Rai Singh is encompass by a moat. It houses numerous remarkable castles, structures and temples. Few worth visiting places inside the Fort are Anup Mahal, Ganga Niwas, Durbar Hall, Har Mandir, Gaj Mandir, Sheesh Mahal, Karan Mahal and Chandra Mahal. Later we will visit to Lalgarh Palace; red sandstone palace was built by Maharaja Ganga Singh in the memory of his dad Maharaja Lal Singh.
Next visit to Deshnok Karni Mata Temple, the one of a kind sanctuary where the rats are revered and the shrine is an sanctuary for them.
Optional Activities –
Ø Gangaur Festival (April) and Camel Festival (January), Kalayat Fair (November)
Ø Shopping – Gold & Silver products, Camel and sheep wool carpets and woolen items
Other attractions – Prachina, Ganga Government Museum, Bhandasar Jain Temple, Camel Breeding Center, Gajner
Overnight at Bikaner (Breakfast)
Day 12 :- Samode, India
Bikaner – Samode (320 kms drive)
Breakfast in the hotel and drive to Samode. Upon arrival, check-in to the hotel Samode Palace.
An extensive town in Rajasthan, which had a place with the landowners known as 'zamindars of the important thakurs of the province of Amber. It shot into conspicuousness due to the thakurs genealogy followed to Maharaja Rajveer Singhji, the seventeenth sovereign of the place of Kachwaha Rajputs. Samode was passed on to Gopal Singhji one of his 12 children, as a respectable feudatory of the Amber and Jaipur realm. Samode was, and, after its all said and done, thought about an extremely rich town under the kingdom of Amber.
Samode Palace - Built in the sixteenth century as a Rajput stronghold, however in the mid nineteenth century, under the aristocrat Rawal Berisal, it was changed over from a fort into a flawlessly composed royal residence in Rajput and Muslim design style.
SAMODE - Optional Activities -
Ø Walking tour of Samode Village and interact with local peoples.
Overnight at Hotel Samode Palace
Day 13 :- Jaipur, India
Excursion to Amber Fort and Pink City (40 kms one way)
Breakfast in the hotel
Proceed for a guided tour of Jaipur City and Amber Fort.
JAIPUR – The city of Jaipur or the Pink City as it is called was founded by Maharaja Sawai Jai Singh II on 18th November 1727. It is believed to be the first planned city of India. Since it was painted Pink all over in honor of Prince Albert of British Royalty, it gets the name of the pink city.
Jaipur Sightseeing
Breakfast in the hotel
In early morning we will begin with Amber City Fort; the capital of Kachwaha for around six hundred years before the city of Jaipur was founded. Enjoy your visit with a royal experience of Elephant ride. In the Fort complex enjoy Sheesh Mahal, Diwan-e-Aam and Diwan-e-Khas.
After our visit to Amber Fort, we'll drive back to the Pink City. En-route a short photo-shoot in-front the Jal Mahal, a small palace set in the middle of Man Sagar Lake.
Next stop in the pink city be City Palace, standing proud, occupying almost a seventh of the city. The Palace is in the heart of the city. In the City Palace, visit Mubarak Mahal, Clock Tower and City Palace Museum.
Afterwards we'll head towards the enormous sundial, the Jantar Mantar Observatory, built by Maharaja Sawai Jai Singh in 18th century. The sundial still shows the accurate time and constellation movements.
Up next will be Hawa Mahal, 'Palace of Winds' a semi-octagonal five storeyed building with 152 windows. It was built in 1799 AD by Maharaja Pratap Singh so that the royal ladies could enjoy processions and other royal activities on the street.
Optional Activities –
Ø Visit to Chokhi Dhani Village (an ethnic village)
Ø Shopping – Jewellery, Textiles, Handloom & Handicrafts
Ø Other attractions – Birla Temple, Jaigarh Fort, Nahargarh Fort, Albert Hall
Day 14 :- Agra, India
Samode – Agra (270 kms drive)
Check-out from the hotel and drive to Agra. On the way visit to FATEHPUR SIKRI – Founded in 1569 by the Mughal head Akbar, and filled in as the capital of the Mughal Empire from 1571 to 1585. It is 40 kms from Agra on the Agra - Jaipur expressway.
Fatehpur Sikri Sightseeing–
Here we will visit to Buland Darwaza; 55 metre high gate was added some five years later after the completion of the mosque ca. 1576-1577. We will also visit Jama Masjid, Tomb of Salim Chishti, Diwan-i-Aam, Diwan-i-Khas.
Further continue drive to Ranthambore. Upon arrival, check-in to the hotel and rest of the day free at leisure for own activities or relax in the hotel.
Optional Activities -
Ø Mohabbat The Taj Show at Kalakriti
Overnight at Agra (Breakfast)
Day 15 :- Delhi, India
Agra – Delhi (220 kms drive)
Breakfast in the hotel
AGRA – Located at the bank of River Yamuna was known then as Akbarabād during Mughal Empire and remained the capital of the Mughal Empire under the Emperors till 1689.
Agra Sightseeing –
Continue to Agra touring going to Taj Mahal; one of the new Seven Wonders of the World. Shah Jahan constructed this lovely landmark in the memory of his dearest wife Mumtaz Mahal. It took 22 years and 20,000 laborers to finish this perfectly symmetrical landmark. Later visit to Agra Fort; otherwise called the Red Fort is a world heritage site recorded by UNESCO. The red sandstone fort was converted to a Palace amid Shāh Jahān's chance, and modified widely with marble and pietra dura decorate. Next visit to I'timād-Ud-Daulah's Tomb; situated on the left bank of the Yamuna stream, the mausoleum is set in an expansive cruciform garden, befuddled by water courses and walkways.
Optional Activities –
Ø Mohabbat The Taj Show at Kalakriti
Ø Tonga Ride at Taj Mahal
Ø Shopping – Fine Quality Marble, Textile, Handloom & Handicrafts
Ø Other Attractions – Akbar's Tomb (Sikandra, Mughal Heritage Walk
Afternoon, drive to Delhi. Upon arrival, check-in to the hotel.
Overnight at Delhi (Breakfast)
Day 16 :- Delhi, India
Delhi Sightseeing
We will start the sightseeing journey with Raj Ghat; the final resting place of Mahatma Gandhi, the father of the nation followed by Jama Masjid; built by the Mughal Emperor Shah Jahan. It is one of the largest and best known mosques in India. Upnext will be a quick tour to Chandni Chowk Market; Asia's largest wholesale market and Red Fort; a beautiful red sandstone fort built by the Mughals.
By afternoon visit the Qutub Minar, a sign of Muslim domination of Delhi built by Qutub-ud-din Aibak.In evening we'll have a quick drive to India Gate; the memorial built in honour of Indian soldiers who lost their lives during Afghan war and World War I, their names are inscribed on the walls. Next monument is Sansad Bhavan; the Parliament of India is a circular building designed by the British architects Sir Edwin Lutyens and Sir Herbert Baker in 1912–1913. Rashtrapati Bhavan; the President's House built with a mix of European and Mughal/Indian styles.
Optional Activities –
Ø Rickshaw Ride in Chandni Chowk Market during sightseeing tour
Ø Sound & light Show at Red Fort (Close on every Monday)
Ø Visit to Dilli Haat; an open aircraft bazaar cum food plaza
Ø Other Attractions – Humayun's Tomb, Lotus Temple, Akshardham Temple, Laxmi Narayan Temple, Lodhi Garden, Gurudwara Bangla sahib, National Museum.
Overnight at Delhi (Breakfast)
Day 17 :- Delhi, India
Delhi – Departure
On time transfer to Delhi international airport to board the flight to onward journey.
Tour Cost & Hotel
| Adult (Single) | Adult (Twin) | Adult (Triple) | Child With Bed | Child Without Bed | Start Date (D/M/Y) | End Date (D/M/Y) |
| --- | --- | --- | --- | --- | --- | --- |
| NA | NA | NA | NA | NA | 06/07/2019 | 31/12/2019 |
Tour Policy & Term
Ø Validity Period – Valid till 31 Dec 2019 Ø No rooms are booked as of now. Confirmed availability status will be updated once processing the reservation to the hotel. Similar hotels will be suggested in case of any unavailability of the rooms in the given hotels. Early reservation is requested to avoid any last minute disappointments. Ø Check-in & Checkout timing in the hotel is 12 noon. Early check-in & late check-out is subject to availability.

Duration: 16 Nights / 17 Days Ex: Delhi
Jodhpur - Jaipur - Delhi - Agra
---
Pay 30% to Hold and Get Best Price Guarantee
How It Works
Filling up your tiny preferences form
Get multiple free quotes from our experts
Customize & book a perfect experience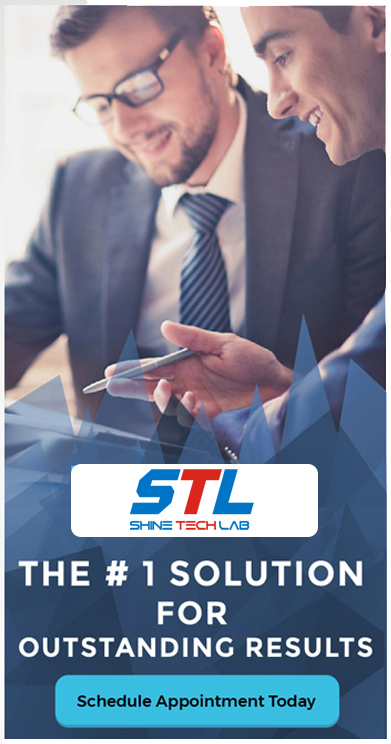 While you're here, check these out too!