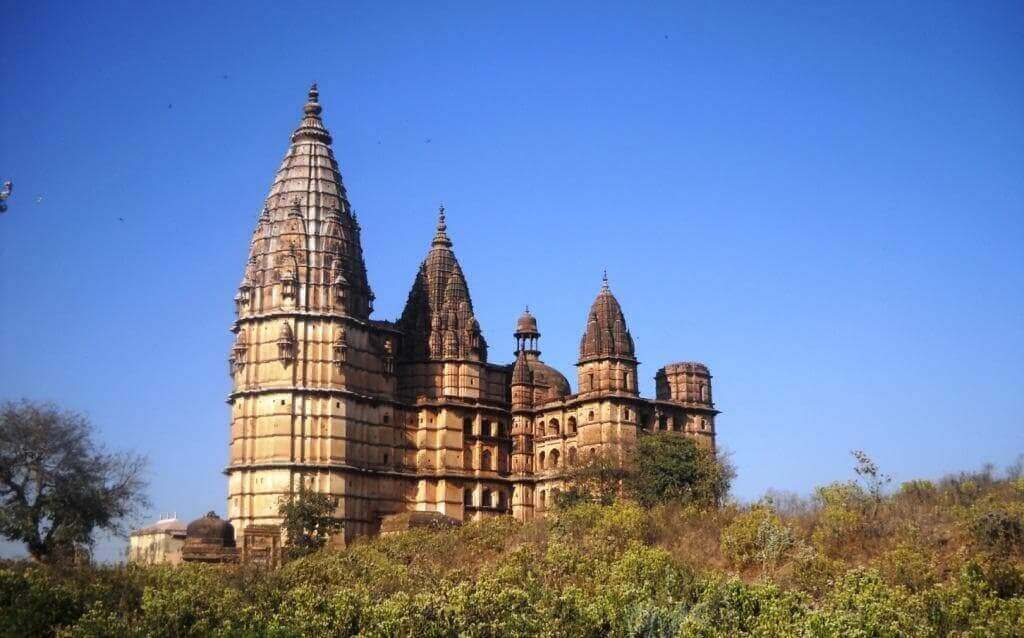 Overview
A journey from the Taj Mahal to the Holy River Ganges" 10 Days – 09 Nights Delhi – Jaipur – Agra – Khajuraho – Varanasi – Delhi
Itinerary
Itinerary
Day 1 :- Delhi, India

Arrive Delhi

Ahead arrival next to Delhi international airport, you'll be greeted with our tour delegates. They'll take you to hotel. Check in at the hotel.

Your tour documents will be given to you and a briefing of the tour program will be given. After confortable check in at the hotel, enjoy your time in fun activities. Relax in the hotel and enjoy Indian weather.

DELHI -

The National Capital of India is one of the most historical cities in the world. In AD 1639, the Mughal emperor Shah Jahan built a walled city named Shahjahanabad which served as the capital of the Mughal Empire from 1649 till 1857. Shahjahanabad is known as Old Delhi.

Later the British architect Sir Edwin Lutyens built a new city during the 1920s called New Delhi or Lutyens Delhi.

Overnight at Delhi

Day 2 :- Delhi, India

Delhi Sightseeing

Sightseeing –

We will start the sightseeing journey with Raj Ghat; the final resting place of Mahatma Gandhi, the father of the nation followed by Jama Masjid; built by the Mughal Emperor Shah Jahan. It is one of the largest and best known mosques in India. Upnext will be a quick tour to Chandni Chowk Market; Asia's largest wholesale market and Red Fort; a beautiful red sandstone fort built by the Mughals.

By afternoon visit the Qutub Minar, a sign of Muslim domination of Delhi built by Qutub-ud-din Aibak.In evening we'll have a quick drive to India Gate; the memorial built in honour of Indian soldiers who lost their lives during Afghan war and World War I, their names are inscribed on the walls. Next monument is Sansad Bhavan; the Parliament of India is a circular building designed by the British architects Sir Edwin Lutyens and Sir Herbert Baker in 1912–1913. Rashtrapati Bhavan; the President's House built with a mix of European and Mughal/Indian styles.

Optional Activities –

Rikshaw Ride in Chandni Chowk Market during sightseeing tour
Sound & light Show at Red Fort (Close on every Monday)
Visit to Dilli Haat; an open aircraft bazaar cum food plaza
Other Attractions – Humayun's Tomb, Lotus Temple, Akshardham Temple, Laxmi Narayan Temple, Lodhi Garden, Gurudwara Bangla sahib, National Museum

.

Overnight at Delhi

Day 3 :- Jaipur, India

Delhi – Jaipur (260 Kms drive)

Upon check-out from the hotel drive to Jaipur. Check-in at the hotel, once you are in the city. Freshen up and rest of the day is all yours, enjoy various activities.

JAIPUR – The pink city is named after its founder Maharaja sawai Jai Singh II on 18th November 1727. This is believed to be the first planned city in the country. The city was painted Pink to welcome Prince Albert thus giving it its nickname.

Overnight at Jaipur

Day 4 :- Jaipur, India

Jaipur Sightseeing

Sightseeing –

In early morning we will leave for a tour to Amber City Fort; the capital of Kachwaha for around six hundred years before the city of Jaipur was founded. Enjoy your visit with a royal experience of Elephant ride. In the Fort complex enjoy Sheesh Mahal, Diwan-e-Aam and Diwan-e-Khas.

After our visit to Amber Fort, we'll drive back to the Pink City. En-route a short photo-shoot in-front the Jal Mahal, a small palace set in the middle of Man Sagar Lake.

Next stop in the pink city be City Palace, standing proud in the heart of the old city, occupying almost one seventh of the Old City. In the City Palace, visit Mubarak Mahal, Clock Tower and City Palace Museum.

Afterwards we'll head towards the enormous sundial, the Jantar Mantar Observatory, built by Maharaja Sawai Jai Singh in 18th century. The sundial still shows the accurate time and constellation movements.

Up next will be Hawa Mahal, 'Palace of Winds' a five storeyed semi-octagonal building with 152 windows. It was built in 1799 AD by Maharaja Pratap Singh so that the royal ladies could enjoy processions and other royal activities on the street.

Optional Activities –

Visit to Chokhi Dhani Village (an ethnic village)
Shopping – Jewellery, Textiles, Handloon & Handicrafts
Other attractions – Birla Temple, Jaigarh Fort, Nahargarh Fort, Albert Hall

Overnight at Jaipur

Day 5 :- Agra, India

Jaipur – Agra via Fatehpur Sikri (240 kms. drive)

Check-out from the hotel and drive to Agra. On the way visit to FATEHPUR SIKRI – Founded in 1569 by the Mughal head Akbar, and filled in as the capital of the Mughal Empire from 1571 to 1585. It is 40 kms from Agra on the Agra - Jaipur expressway.

Sightseeing –

Here we will visit to Buland Darwaza; 55 metre high gate was added some five years later after the completion of the mosque ca. 1576-1577. We will also visit Jama Masjid, Tomb of Salim Chishti, Diwan-i-Aam, Diwan-i-Khas.

Once done, proceed with drive to Agra. Upon reaching, check in at the hotel and later continue for a guided visit in Agra.

AGRA – Located at the bank of River Yamuna was known then as Akbarabād during Mughal Empire and remained the capital of the Mughal Empire under the Emperors till 1689.

Sightseeing –

Continue to Agra touring going to Taj Mahal; one of the new Seven Wonders of the World. Shah Jahan constructed this lovely landmark in the memory of his dearest wife Mumtaz Mahal. It took 22 years and 20,000 laborers to finish this perfectly symmetrical landmark. Later visit to Agra Fort; otherwise called the Red Fort is a world heritage site recorded by UNESCO. The red sandstone fort was converted to a Palace amid Shāh Jahān's chance, and modified widely with marble and pietra dura decorate. Next visit to I'timād-Ud-Daulah's Tomb; situated on the left bank of the Yamuna stream, the mausoleum is set in an expansive cruciform garden, befuddled by water courses and walkways.

Optional Activities –

Mohabbat The Taj Show at Kalakriti
Tonga Ride at Taj Mahal
Shopping – Fine Quality Marble, Textile, Handloom & Handicrafts
Other Attractions – Akbar's Tomb (Sikandra, Mughal Heritage Walk

Overnight at Agra

Day 6 :- Khajuraho, India

Agra – Jhansi (By Train (0815/1040 hours)

Jhansi – Orchha – Khajuraho (165 kms drive)

Breakfast in the hotel. Transfer to Agra railway station to board the train to Jhansi. Upon arrival, meet & assist by our representative and drive to Khajuraho.

Enroute visit to ORCHHA – A historical town situated on the banks of Betwa River.

The Bundela Rajput chieftain, Rudra Pratap, founded the city, located by the side of the beautiful Betwa River, in the 16th century. The word Orchha means 'hidden'. When the Tughlaqs, who were ruling Delhi in the 15th century, pushed the Bundelkhand rajas out of Garkhundar, they retreated to distant Orchha.

Sightseeing –

Continue for a guided visit in Orchha going to Jehangir Mahal and Fort Complex. Later visit to the Ram Raja Temple; having a great courtyard, tiled with marble and the temple in pink and yellow hues adds to the beauty of the place.

No cameras or bags permitted inside.

Next visit to Chaturbhuj Temple; built upon a gigantic stone stage and reached by a steep trip of steps, the Temple was distinctively developed to enshrine the image of Rama that stayed in the Ram Raja Temple.

Lotus images and different images of religious essentialness give the adorable outside ornamentation. If you are left with some time , visit to Laxminarayan Temple. The interiors contain the most impeccable of Orchha wall artworks. Covering the walls and roof of three corridors, these wall paintings are lively creations and cover a blend of spiritual and secular subjects.

Further continue to Khajurho. Upon arrival, check-in to the hotel.

Other attractions - Phool Bagh, Sunder Mahal, Cenotaphs
Other activities – Light and Sound Show at Western group of temples

Overnight at Khajuraho

Day 7 :- Varanasi, India

Khajuraho – Varanasi (By Flight)

After Breakfast, proceed for a guided tour in Khajuraho.

KHAJURAHO – A small town situated in the Bundelkhand area is well known for number of Hindu and Jain Temples. The Temples are UNESCO World Heritage Site for their excellent and erotic rock carvings. Khajuraho's craft is an appearance of the essence of the philosophy of Indian aesthetics. The erotic sculptures of Khajuraho delineating Kama Sutra are novel on the planet. The sanctuaries of Khajuraho were worked in the vicinity of 950 and 1050 A.D. amid the Chandela administration of Central India. In 1838, a British armed force design, Captain T.S. Burt rediscovered them. At that point just 22 of the first 85 sanctuaries had survived.

Sightseeing -

Continue for a guided visit in Khajuraho going by Western Group of Temples; the wealthiest and biggest of all temple groups. Here you will visit Lakhmana Temple, Kandariya Mahadeo Temple, Devi Jagdamba Temple, Chaunsat Yogini, Chitragupta Temple, Matanageswara Temple, Varaha Temple and Vishwanath Temple.

Later we will visit toward the Eastern Group of Temples including Parsvanath Temple, Ghantai Temple, Adinath Temple, Hanuman Temple, Brahma Temple, Vamana Temple and Javari Temple.

If you're left with some time in hand, you can visit toward the Southern Group of Temples which includes a visit to Dulhadev Temple, Beejamandal Temple and Chattarbhuj Temple.

In the afternoon transfer to airport to board flight to Varanasi. Upon arrival, check-in to the hotel.

Overnight at Varanasi

Day 8 :- Varanasi, India

Varanasi – Sightseeing

VARANASI –

Also known as Benares or Banaras and Kashi, is a historical & religious city in northern India. The city is sacred to Hindus and also one of the oldest continuously inhabited cities in the world. Varanasi is not a city with distinct tourist destinations; the joy of the experience comes from watching the spectacle of life and death- on the river and in the eyes of the people who come to the Ganga- as well as in meandering through the alleys of the old city, trying to fathom the ways of a very mature culture.

Sightseeing –

Varanasi visit begins with a dawn boat ride on the sacred stream Ganges. Later return back to your hotel and eat. After breakfast, continue for a guided visit in Varanasi going to Banaras Hindu University; an exceptionally green and serene grounds also called the Oxford of the East. This is the biggest private college of Asia, with 124 divisions. Later visit to Kaal Bhairav Temple; it's a custom to purchase a black thread, sanctify it in the place of worship, at that point wear it on the arm, wrist or around the neck as protection against evil.

Additionally visit to Vishwanath Temple; the temple was destroyed by Mughal intruders and was re-built by Hindu rulers who followed them.

After going to the Temple, you will be taken to the Ghats. A Ghat is a series of steps driving down to the stream utilized by bathers and pilgrims.

Dasaswamedh Ghat is the main Ghat. Hindus consider it is auspicious to die in Varanasi, so some Ghats are known as burning ghats, where bodies are cremated before their ashes are eased into the Ganga.

SARNATH -

It is believed that in Sarnath Buddha gave his first sermon to his pupils in the wake of getting Enlightenment. It's well known as the site of the deer park where Gautama Buddha initially educated the Dharma and furthermore where the first Sangha was built. Also, it is one of the 4 major Buddhist Pilgrimage Destinations. Inside the deer park complex is the vast Dhamekha Stupa, built by the Emperor Ashoka in 249 BCE, and a few other Buddhist structures that were included between the third century BCE and the eleventh century CE.

Sightseeing –

In Sarnath we will visit to Dhamekh Stupa; Chaukhandi Stupa, Mulagandhakuti Vihara, Ashoka Pillar, Sarnath Archaeological Museum and Sri Digambar Jain Temple.

In the evening, witness the daily Aarti Ceremony (Lighting the Lamps) at the holy river Ganges bank.

Other attractions - Nepali Hindu Temple, Alamagir Mosque, Man Mandir Observatory, Tulsi Manas Temple, Durga Temple, Ram Nagar Fort, Gauri Matha Temple, Sankat Mochan Temple.

Overnight at Varanasi

Day 9 :- Delhi, India

Varanasi – Delhi (By flight)

After breakfast, time free at leisure. Afternoon, transfer to Varanasi airport to board the flight to Delhi. Upon arrival in Delhi, transfer to the hotel for check-in.

Overnight at Delhi

Day 10 :- Delhi, India

Delhi – Departure

Breakfast in the hotel. On time, check-out from the hotel and transfer to Delhi international airport to board the flight to onward journey.
Tour Cost & Hotel
| Adult (Single) | Adult (Twin) | Adult (Triple) | Child With Bed | Child Without Bed | Start Date (D/M/Y) | End Date (D/M/Y) |
| --- | --- | --- | --- | --- | --- | --- |
| NA | NA | NA | NA | NA | 06/07/2019 | 31/12/2019 |
Duration: 9 Nights / 10 Days Ex: Delhi
---
Pay 30% to Hold and Get Best Price Guarantee
How It Works
Filling up your tiny preferences form
Get multiple free quotes from our experts
Customize & book a perfect experience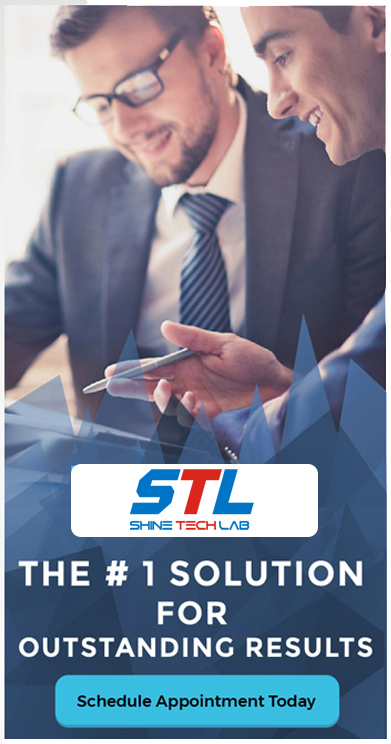 While you're here, check these out too!