Foot Steps Of Buddha With Taj Mahal Tour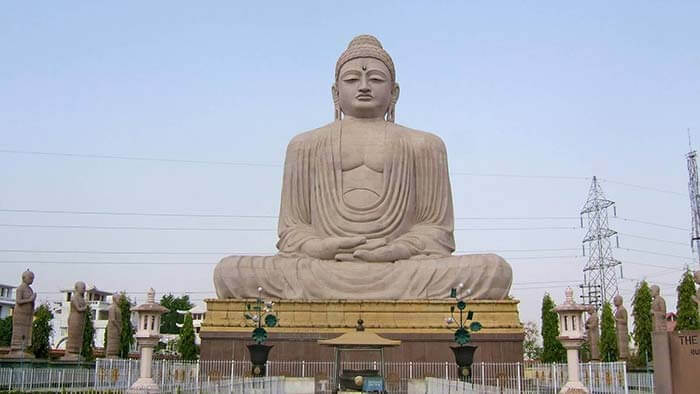 Foot Steps Of Buddha With Taj Mahal Tour
Overview
Foot Steps of Buddha with Taj Mahal Tour Destinations Delhi - Agra - Varanasi - Lucknow - Sravasti - Lumbini - Kushinagar - Rajgir - Bodhgaya Trip Duration 13 Days - 12 Nights
Itinerary
Day 1 :- Delhi, India

Ahead arrival next to Delhi international airport, you'll be greeted with our tour delegates. They'll take you to hotel. Check in at the hotel.

Your tour documents will be given to you and a briefing of the tour program will be given. After confortable check in at the hotel, enjoy your time in fun activities. Relax in the hotel and enjoy Indian weather.

DELHI - The National Capital of India is one of the most historical cities in the world. In AD 1639, the Mughal emperor Shah Jahan built a walled city named Shahjahanabad which served as the capital of the Mughal Empire from 1649 till 1857. Shahjahanabad is known as Old Delhi.

Later the British architect Sir Edwin Lutyens built a new city during the 1920s called New Delhi or Lutyens Delhi.

Overnight at Delhi (Meal on board)

Day 2 :- Delhi, India

Delhi Sightseeing-

We will begin the touring with Raj Ghat; the resting place of Mahatma Gandhi, the father of the country. Then we'll be taken to Jama Masjid; worked by the Mughal Emperor Shah Jahan. It is one of the biggest and best known mosques in India. Upnext will be a snappy visit to Chandni Chowk Market; Asia's biggest wholesale market and Red Fort; a wonderful red sandstone fort worked by the Mughals.

By evening visit the Qutub Minar, a symbol of Muslim mastery of Delhi worked by Qutub-ud-clamor Aibak. In evening we'll have a snappy drive to India Gate; the remembrance built out of appreciation for Indian warriors who lost their lives during Afghan war and World War I, their names are recorded on the walls.

Next landmark is Sansad Bhavan; the Parliament of India is a round building planned by Sir Edwin Lutyens and Sir Herbert Baker in 1912– 1913. Rashtrapati Bhavan; the President's House exhibits a blend of European and Mughal/Indian styles.

Optional Activities –

Rickshaw Ride in Chandni Chowk Market during sightseeing tour

Sound & light Show at Red Fort (Close on every Monday)

Visit to Dilli Haat; an open aircraft bazaar cum food plaza

Other Attractions – Humayun's Tomb, Lotus Temple, Akshardham Temple, Laxmi Narayan Temple, Lodhi Garden, Gurudwara Bangla sahib, National Museum.

Overnight at Delhi

Day 3 :- Agra, India

AGRA – Located at the bank of River Yamuna was referred to then as Akbarabād amid Mughal Empire and remained the capital of the Mughal Empire under the Emperors till 1689.
Agra Sightseeing –
Keep on Agra visiting to Taj Mahal; one of the new Seven Wonders of the World. Shah Jahan built this dazzling point of interest in the memory of his dearest Mumtaz Mahal. It took 22 years and 20,000 workers to complete this superbly symmetrical place. Later visit to Agra Fort; generally called the Red Fort is a world heritage site recorded by UNESCO. The red sandstone fortress was changed over to a Palace in the midst of Shāh Jahān's shot, and adjusted broadly with marble and pietra dura enliven. Following visit to I'timād-Ud-Daulah's Tomb; arranged on the left bank of the Yamuna waterway, the sepulcher is set in an extensive cruciform garden, overwhelmed by water courses and walkways.

Optional Activities –

Mohabbat The Taj Show at Kalakriti

Tonga Ride at Taj Mahal

Shopping – Fine Quality Marble, Textile, Handloom & Handicrafts

Other Attractions – Akbar's Tomb (Sikandra, Mughal Heritage Walk

Overnight at Agra

Day 4 : Lucknow

After breakfast drive to Lucknow through Sankasya well known Buddhist site.On reaching in Lucknow check in to Hotel.Overnight halt at Lucknow.

Day 5 : Sravasti

After breakfast drive to Sravasti.On landing in Sravasti exchange to hotel.

Sravasti - the capital of the old kingdom of Kosala, has the respect for protecting Buddha for 24 rainy seasons in the Jetavana Gardens. The city believed to be established by the fanciful lord Sravast, has age-old stupas,majestic cloisters and a few temples.

Buddha is said to have played out a few supernatural occurrences here.

Later continue to visit Saheth - Maheth and Jetvan.Overnight remain at hotel.

Day 6 : Lumbini

After breakfast drive to Lumbini. On reaching in Lumbini exchange to hotel.

Lumbini - the origination of the Buddha, was situated in 1890 in the wake of being untraced for a long time. Night touring voyage through Lumbini including a visit to the origin of Lord Buddha.

Stay at lodging

Day 7 : Kushinagar

After breakfast drive to Kushinagar.On landing in Kushinagar exchange to hotel.

Kushinagar is the place the Buddha at last accomplished Mahaparinirvana. Among the remnants are the Mukut Bandhan Stupa and an excellent statue of the leaning back Buddha.Visit the Mahaparinirvana Temple and Stupas.

Overnight remain at lodging.

Day 8 : Rajgir

Kushinagar-Vaishali-Nalanda-Rajgir

After breakfast drive to Rajgir.En-course going to Vaishali and Nalanda.

Rajgir-The beautiful Rajgir, or Rajagriha as it was known before (actually, the homestead lords) is encompassed by the wandering stream Banganga and 5 hills.During the lifetime of the Buddha this was the capital of the capable Magadhan kingdom, led by the ethical King Bimbisara. The hills in surrounding Rajagriha were home to profound educators, extending from the realism of the early Charvaka school to the transcendentalism of Upanishadic scholars.

In the same way as other others looking for truth,Prince Siddhartha, after he denied his regal legacy resulted in these present circumstances city to look for the way of applause.

Nalanda - Nalanda was the most eminent college in antiquated India. It got its name from Na-alam-da,meaning Insatiable in Giving, one of the names by which the Lord Buddha was known.Arrive Rajgir and exchange to hotel.Overnight remain at lodging.

Day 9 : Bodh Gaya

After Breakfast drive to Bodhgaya.On arrival at Bodhgaya transfer to hotel.Overnight stay at hotel.

Day 10 : Bodh Gaya

After a comfortable breakfast Bodhgaya-As the place of the Buddha's Enlightenment,Bodhgaya is the profound home of Buddhists.

Bodhgaya arranged close to the stream Niranjana, is one of the holiest Buddhist journey focuses since it was here that Buddha achieved edification under the Bodhi tree.Later visit Mahabodhi Temple, Niranjana River,Sujata Village.Overnight remain at hotel.

Day 11 : Varanasi

After breakfast drive to Varanasi. In transit visit Sarnath.On landing in Varanasi exchange to hotel.Evening view "Aarti" service on the Ghats.Overnight remain at hotel.

Day 12 : Varanasi

Morning boat journey at the river Ganges to watch the lifestyle of pioneers by the Ghats. Later outing to Sarnath,Varanasi said to be the India's most sacrosanct city arranged on the western bank of the heavenly waterway Ganga. It is additionally the most seasoned living city on the planet. Varanasi is the city which can't be portrayed, just experienced.

Additionally visit alternate attractions,Banaras Hindu University.Bharat Mata Temple Overnight remain at hotel.

Day 13 : Varanasi

Breakfast. Move ahead to the airport for further journey.
Tour Cost & Hotel
| Adult (Single) | Adult (Twin) | Adult (Triple) | Child With Bed | Child Without Bed | Start Date (D/M/Y) | End Date (D/M/Y) |
| --- | --- | --- | --- | --- | --- | --- |
| NA | NA | NA | NA | NA | 06/06/2019 | 31/12/2019 |
Duration: 12 Nights / 13 Days Ex: Delhi
---
Pay 30% to Hold and Get Best Price Guarantee
How It Works
Filling up your tiny preferences form
Get multiple free quotes from our experts
Customize & book a perfect experience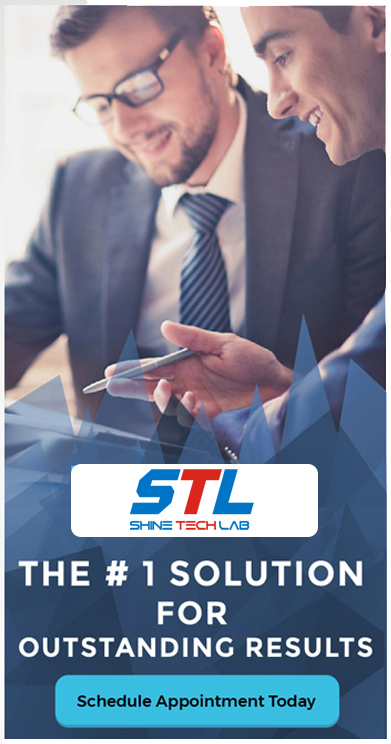 While you're here, check these out too!